Forni Pavesi Rimini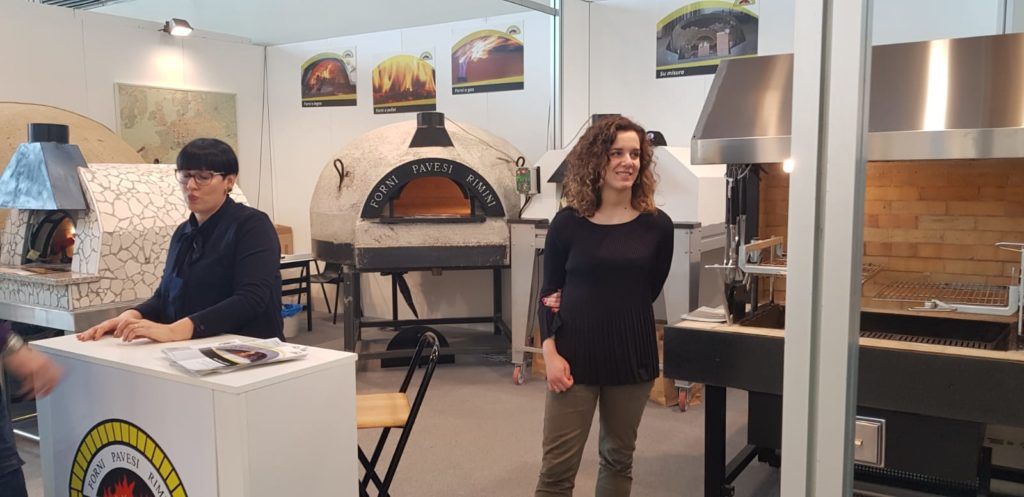 During our participation at the world-wide fair Sigep ( International Gelato, Pastry, Bakery and Coffee Making ) in Rimini we were interviewed by the Rimini newspaper " Call me City ":
In these days the 40th edition of SIGEP is taking place in Rimini, the international fair of artisan gelato, confectionery, bakery and the world of coffee.
Among the companies present since the first edition there is Forni Pavesi Rimini. The Corpolò company of Rimini has participated in Sigep since 1979, first with the founder Luciano Pavesi and today with his son Eros.
The company, present for years on the market, has a long experience in the construction of wood-fired ovens and at SIGEP celebrates its participation by presenting its new logo.
" It is with great pleasure that also this year Forni Pavesi Rimini participates in Sigep. We have grown with this event in which we participate since the first edition; I remember that as a young boy, I finished school and went to the old fair, in the street of the same name, to visit my father Luciano, who exhibited his ovens ", says Eros Pavesi, owner of the company, who continues" Today, forty years later, we are here to present the latest innovations in the field of wood-fired ovens made with the same artisan care as then ".
Forni Pavesi Rimini produces custom-designed ovens in a traditional way. Known and appreciated in the world, the Rimini-based company thanks to the high quality of the materials used and the innovative techniques of artisanal construction, boasts today many successful achievements in many European and non-European countries.